Note: This website is for information only and pre-registration and registration process is conducted in universities organizing the Master (USC, UDC and UVigo). Therefore, a more accurate and updated information on the schedule, pre-registration, registration, admission list, .... can be found in the main websites (section teaching Postgraduate Programs) for each of the three Galician universities.
Admission criteria and selection
Number of places for each University:
University of Santiago de Compostela: 8 places.
University of  A Coruña: 8 places.
University of Vigo: 8 places.
In selecting among pre-registered students will be taken into account: The academic record of applicants. The overall curriculum of the applicant. In cases that require it, interviews with applicants for admission to clarify issues relating to their merits.
Calendar of Pre-registration and Registration
---
USC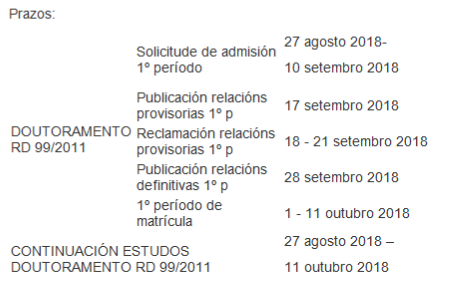 UDC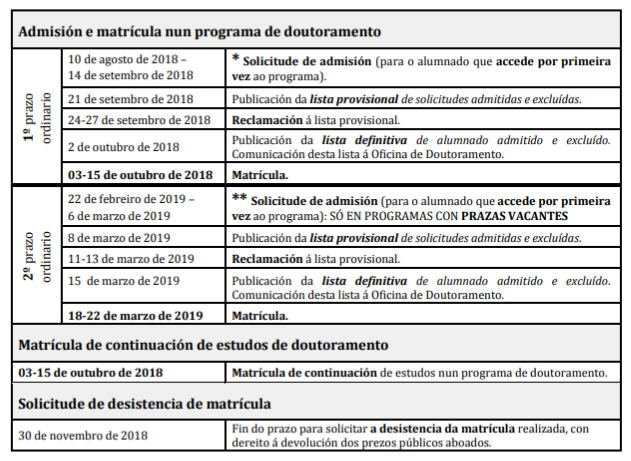 UVigo